Helpful Info (&)(!!)
3rd June 2019. What's the difference? Silver vs 9ct Gold vs 18ct Gold.
Firstly, silver jewellery:  I use nickel-free, solid 925 Sterling Silver in my jewelry. This means 92.5% of the alloy is pure silver. 
When freshly made, a silver piece looks quite naturally bright. Over time it will develop a darker patina as it oxidises/tarnishes with the air. It also reacts to certain acids, which makes it great for 'blackening' (a special effect I use to bring out the details on my pieces, that is actually a dark gunmetal grey colour). It makes wonderful dress rings, can be worn every day, and is most accessible to all budgets. However, out of all the precious metals, silver is likely to show wear the most quickly (scratches, dents), and its shape can become contorted over time.
For this reason, I usually recommend gold for wedding rings, engagement and heirloom pieces. I work in 9ct and 18ct White, Yellow and Rose Golds.
What does this mean? Pure gold, which is 24ct (or 24kt, if you're in USA/Canada) is too soft for jewellery, so it is alloyed with other metals. 18ct gold means 18 parts out of the 24 parts are pure gold, and 9ct means 9 parts out of the 24 parts are gold. The other parts include palladium, platinum, copper and other metals, depending on what colour you're after - rose, yellow or white gold. All of my gold alloys are nickel-free.
To the naked eye, the difference between a 9ct and 18ct ring isn't that noticeable unless you're holding the two next to each other. Colourwise, 9ct can have a different look to its counterpart and tends to tarnish more quickly. Also, although 9ct is harder, it is also more brittle. 18ct gold is less likely to tarnish and has a heavier, luxurious weight to it. It is more malleable and longer-lasting, which is why it's usually my alloy of choice for wedding bands. Of course the price difference between 9ct and 18ct gold will play a role when choosing your alloy. The higher the percentage of pure gold, the more expensive it will be. 
So how do you choose between Silver, 9ct or 18ct Gold? I always recommend opting for the best your budget will allow. Regardless of which you choose, you can be assured that I only use the highest quality, solid Sterling Silver and Gold. There is no filling or plating of my pieces (except for special effects as I mentioned before). My belief, which I always like to remind my customers of, is that it's the personal story and emotional meaning behind a custom-made piece that gives your piece its significance, not its price tag.
If you'd like to discuss this further or find out more about the cost of a custom-made piece, don't hesitate to message through the contact page or by emailing clara[@]burtonmetaldepository.com.
1st June 2019. The Wearing of a Ring
I've had a lot of questions about how a 'blackened' ring wears (these are Sterling Silver pieces with a gunmetal grey finish applied over the top). So we're very happy to show you this video we made with our good friend and customer J.V. 
RING WEAR OVER TIME (VIDEO) 0:14.
Take a look and let us know what you think!

14th Dec 2018. We've Got Exciting News for 2019!
Well, this year has been challenging ... 
Recently though, my universe rearranged itself in the most spontaneous and magical way, and I now have the opportunity to explore the world in 2019 and reconnect with the creativity that gave life to my two businesses in the first place! I'll be swapping price tags and paperwork for engaging and focusing on creative work. And I'd love to invite you to stay on the journey with me here.
My trusty stead (aka jewellery bench), will always be nearby, so I'll continue to design and make my creations. I'm still in the midst of Christmas rush orders and booked through to February, so if you have something in progress with me, it will be coming! My first stop is picturesque Hobart, Tasmania, so expect a postmark and a breath of fresh air from the Apple Isle with your order next year ;) 
My studio-shop on Foley Street, Darlinghurst, will continue to be open most days throughout the holiday season until January 6th. Check the website for opening hours and pop by to say hello if you're around.
In the meantime you can always contact me in all the usual onscreen places, or just look for the closest brutalist concrete building and I'll be the one taking a million pics of it :)
Best wishes, Clara
16th Nov 2016.  Introducing BMDX: Our Complimentary Ring Exchange Service
Thinking of giving someone a customised piece of jewellery? Great idea!
This is one of the most personal and treasured gifts you can give. However, we understand it can be difficult to get it right sometimes, even with that special someone. When a ring is custom-made, it's created from scratch, exclusively for your loved one. As a result, we can't refund it if it's been ordered in the wrong size or you've changed your mind - which is why we offer our BMDX service on all our collection rings. 
Basically, this means you can confidently purchase any standard sized ring from our online shop, knowing that if it's not the right size, you can exchange it down the track for one that's made exactly to size, for no extra cost.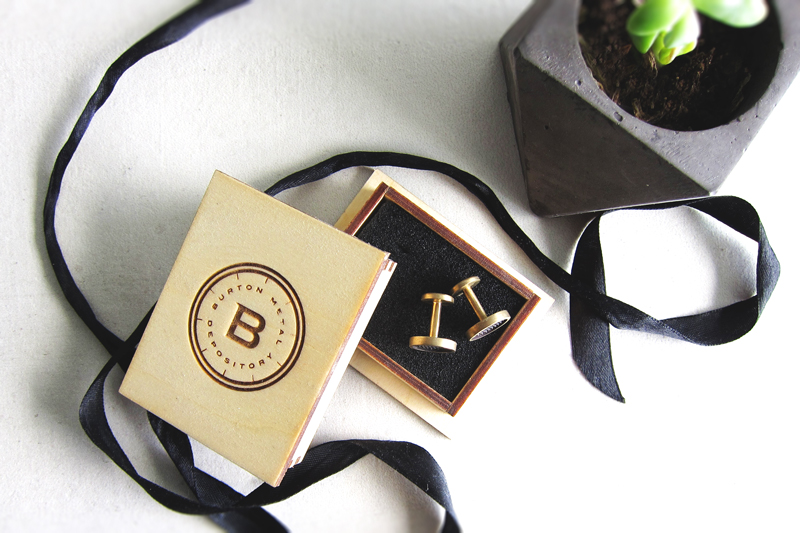 How do I use BMDX?
Purchase a ring from our online collection and select the 'standard size' from the product page. 

Surprise your loved one with their gift! 

If it's not the right size, get in touch within the next 2 weeks and return the ring to us. 

Tell us the correct size, and we'll have your new, custom-made ring ready within 2-3 weeks.

After receiving their gift, the recipient can also decide if the style and material is right for them, and make adjustments if they like. We can even discuss nitty gritty details like curved edges and gems with them at this stage (additional costs may apply).
Taking advantage of our BMDX service is a good way to avoid the expense and time of re-sizing or re-making a customized ring.
If you'd like more information about ring sizing, or our returns policy, take a look at our FAQs. Want to discuss your custom jewelry options? Contact Clara here.